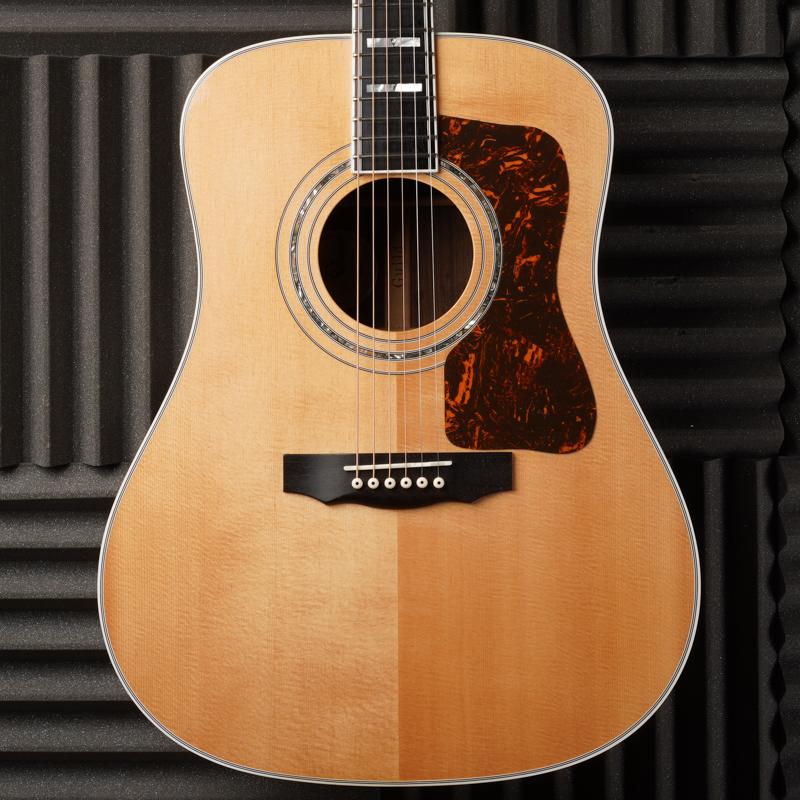 Guild D-55 Natural
gldd55
With dicsticatve inlays and binding, this D55 is a stand out model from guild and a wonderful acoustic guitar. It's neutral finish show's a lovely spruce top and lets the intricate details come into focus.

A big warm tone, party due to the ebony fretboard makes for a very addictive guitar to play. While it's amazing to look at it also feels great to play. With a good action and a very comfortable neck, it's really hard to put down.

Fitted with a Lyric pickup by LR Baggs, it sounds great plugged in as well. Aside from a little binding peel on the lower side ( which isn't that noticeable) its in amazing condition. Having never been gigged, it's spent most of it's life in the original hard case.