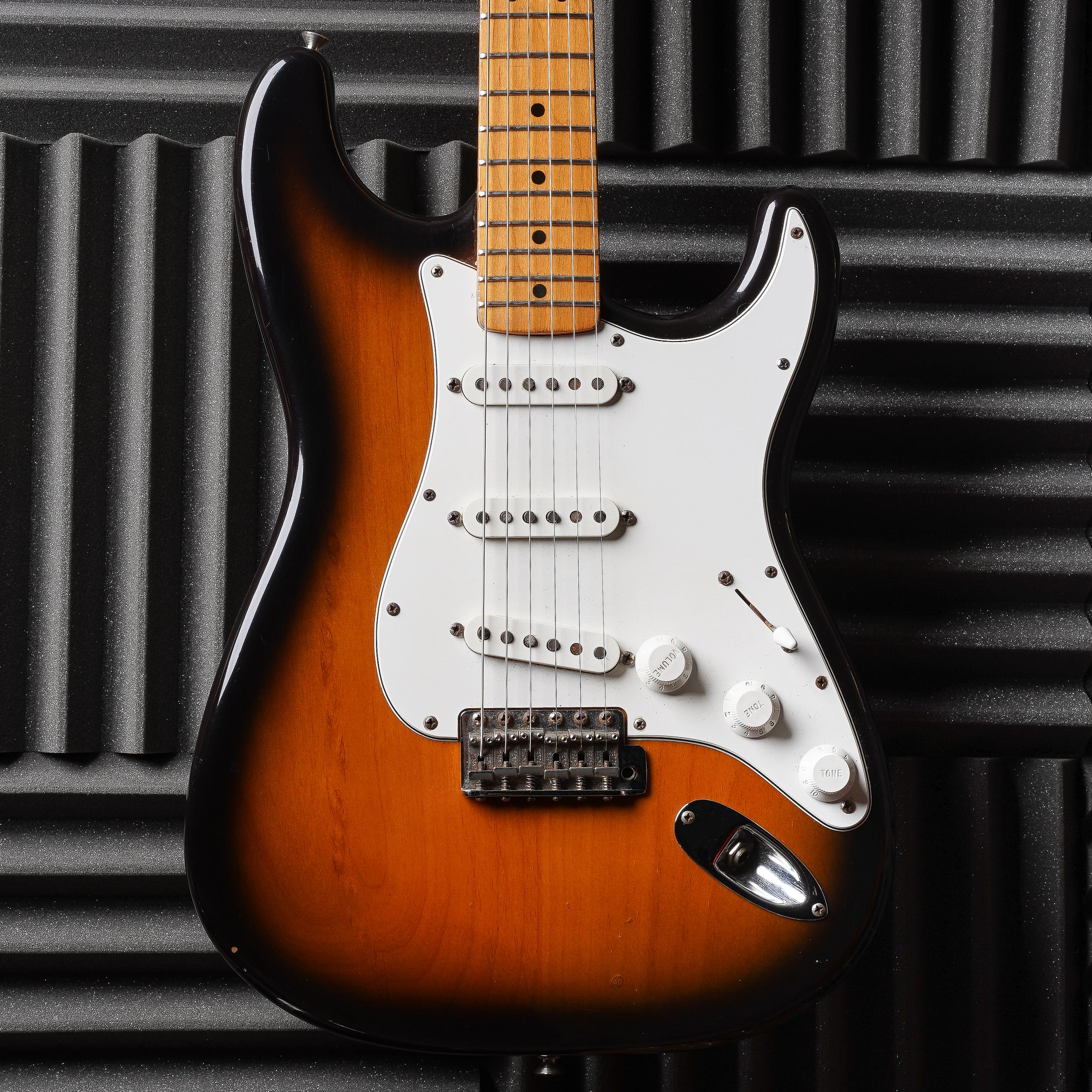 Fender American Vintage '57 Stratocaster 1996 2-Tone Sunburst 6105 Frets
fndrvr571996
Weight: 7.85lbs / 3560 grams
Stunning 57 Reissue, we have refretted it with Dunlop 6105s and pickups are Fender Custom Shops measuring neck 5.92, middle 5.96, bridge 6.16.
It is in excellent condition for age, plays, feels and sounds as good as anything. I can not describe how good it is, viewing highly recommended.