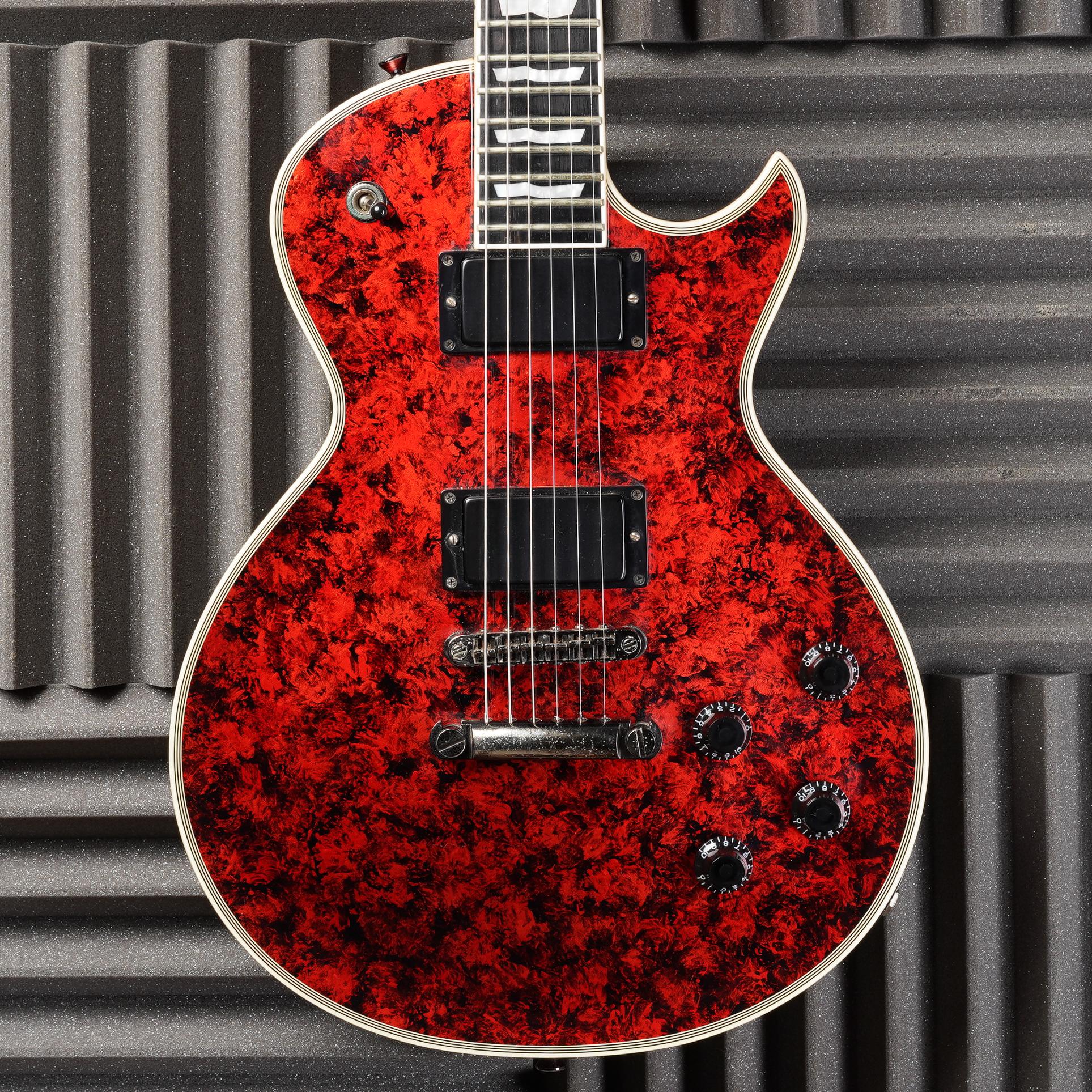 ESP Eclipse I CTM 2012 Volcano Red
ESP
spclpsvlcnrd12
This extremely rare ESP is a shining example of how good Japanese build quality can be. Flawless manufacturing can be seen as well as a wealth of specs that make it not only a stunning guitar but a dream to play. This 2012 Eclipse is finished in an unusual Volcano Red. A incredible mix of deep reds and shimmers of black, it really does look like molten lava.

At  7.90 lbs it's light for LP shaped guitar and it really does ring out! This is the 4 knob version which is arguably more desirable. It plays, feels and sounds every bit as good as it looks. The frets will be polished and the guitar set up to the liking of it's new owner.

Aside from a little tarnishing on the bridge, this guitar is in knock free and in overall  excellent condition. It comes with it's original ESP hard case.